About Seeley
International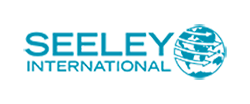 About Seeley International...
Founded in 1972, Seeley International is Australia's largest air conditioning manufacturer and global leader in developing energy-efficient cooling and heating.

Our vision is to lead the world in creating climate control solutions, which continue to be highly innovative, of premium quality and inspirational in their delivery of energy-efficiency. But it's more than just a vision… it's a way of life! A commitment to innovation and excellence is at the heart of all that we do. Our success in delivering on that commitment has been recognised by our many awards and our expanding global presence. Seeley International now exports to more than 120 countries. Not bad for a company that started out in 1972 in the garage of its founder and Executive Chairman, Frank Seeley AM FAICD.
Welcome to a new level of industry expertise, service and professionalism....
Climate Masters of Seeley International was established to help our customers identify the best of the best in the industry.

When it comes to expertise in heating and cooling, there is no one better. That's because Climate Masters of Seeley International members are trained to deliver industry leading technology and service excellence for our customers. Gaining a Climate Masters of Seeley International membership is not easy. Only those who can comply with the rigorous requirements and are working to industry leading quality standards are eligible.
Why choose a Climate Masters of Seeley International specialist?...
Climate Masters of Seeley International are heating and cooling experts and provide a level of service you won't get anywhere else. 

This optimum customer experience is built on:
➢ Unsurpassed professionalism and expertise
➢Unrivalled quality service
➢Aftercare that really delivers
➢Reliability
➢Exclusive product offer
When you choose a Climate Masters of Seeley International specialist, you can be confident that you will receive a bespoke system design and specification. You are guaranteed a heating and cooling solution that specifically meets your needs, because the recommendation is tailored for you alone; and it's based on solid data, not guesswork. We back up our promise with a seven-year product warranty on all evaporative air conditioners and ducted gas heaters; and a seven-year workmanship warranty.