Lennox Efficiency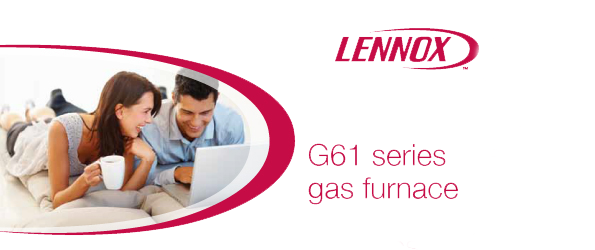 Quality Heritage
Lennox have been at the forefront of innovation and design since manufacturing the world's first home heating furnace more than 115 years ago. So you know when you choose Lennox, you'll get more than just a piece of equipment. You get a complete luxury system from a manufacturer that is committed to providing you with the best in quality home comfort.
Engineered ForComfort & Efficiency
The G61V is one of the most efficient furnaces you can buy, with a star rating of 5.3 you gain comfort and save money. Among its energy-saving features is a variable speed motor that uses about two-thirds less electricity than a standard motor. By taking furnace technology to new heights, the G61V helps your energy bills reach new lows.
Optional Lennox cooling
Lennox's superior design and technology allows you to enjoy the comforts of cool air in summer, travelling through the same duct work as your gas ducted heating system. This can be set up at the time of installation, or added to your heating system further down the track.

• When tested in accordance with AS/NZS 3823.2
••Subject to heat load calculations
Home Comfort options

Couple your Lennox G61V furnace with an add-on cooling unit, advanced programmable thermostat, air purification system or humidifier to complete your home comfort package.